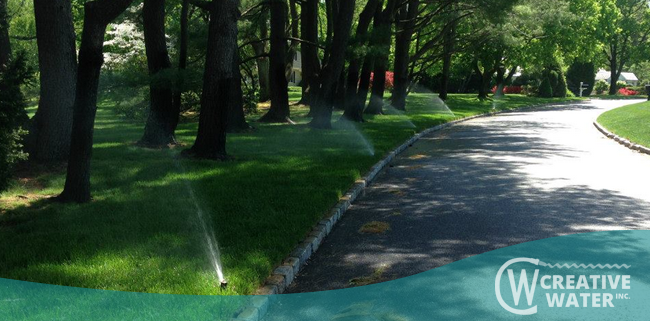 Creative Water is a full service irrigation company.   At Creative Water we pay extraordinary attention to detail.
Our specialties include:
Commercial and Residential Properties
Automatic Lawn Sprinkler Installations
Summerizing
Winterizing
Sprinkler Renovations and Conversions
Sprinkler Maintenance
Service Contracts
Maintenance Programs Available
Pumps Serviced and Installed
Clocks Serviced and Installed
Shallow Wells Serviced and Installed
State of the Art Pipe Laying
Drip Irrigation
Anti-Rust Systems and Rust Removals
NY State Certified Backflow Device Tester
Landscape Lighting Installed and Designed
Code Violations Removed and Corrected
All Work Is Guaranteed
We have a fleet of highly specialized trucks and equipment to make sure that every property gets the highest level of care and attention.